Mercedes Maybach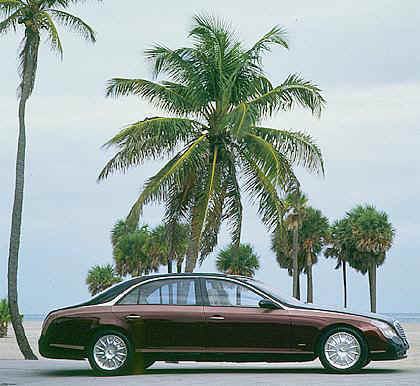 The new Mercedes "Maybach", 400 BHP according to information of the Hamburgian professional journal "AutoForum". The magazine reported that the luxury car would be half a metre longer than the present Mercedes flagship S-class. The maximum speed is limited to 250 KM/h. The wheelbase would be 40 centimetres longer than those of the S-class.
The company historian of Daimler-Benz AG (Stuttgart), Harry Niemann, said, the name honours the automobile pioneer Wilhelm Maybach (1846 to 1929), who built the first fast running gasoline engine together with Gottlieb Daimler in 1883. Maybach left the company in discord in 1907 and nowadays counts as one of the co-founders of the oldest German car manufacturer.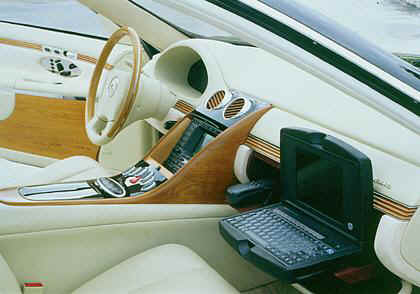 Maybach`s son Karl built the legendary Maybach luxury automobiles in the 1920`s and 1930`s. According to "AutoForum" the new Mercedes "Maybach" is a four-seater. A completed computer integration offers Internet and telephone. Standard equipment comes with golf equipment and a bar for hot and cold drinks.
Production codes will be W240 for the sedan with 5.73 metres and V240 for the long-wheelbase version with 6.16 metres. The design will be astonishingly similar to the study already presented at the Tokyo Motor Show 1997. Production will take place in Sindelfingen, Germany.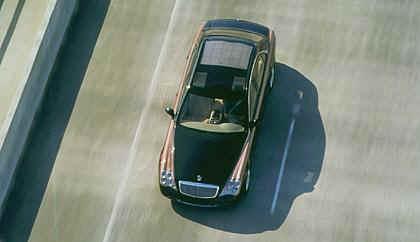 First models are already on test on the streets around Stuttgart, being widened new S-Classes W220.
Prices are said to start at around $235,000.
According to a report of the "Financial Times" the Stuttgart car manufacturer Daimler-Benz will challenge the British Rolls-Royce and Bentley with an own luxury brand. The new model will be bigger and stronger than any preceding Mercedes-Benz and will have a bigger version of the twelve-cylinder engine, now powering the Mercedes flagship S600.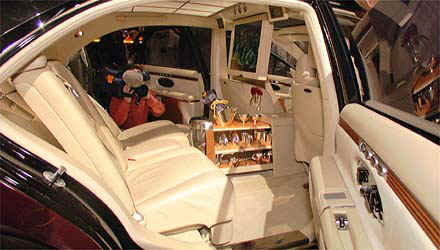 At the next but one Tokyo Motor Show in autumn 2001 a Maybach coupe study with a 24-cylinder engine is expected to be presented. Displacement will be anything between 12 and 15 litres, with supercharger (Kompressor) a power output of up to 1000 BHP are thinkable, the maximum torque being a four-digit figure.
It`s said that the power output in the beginning will be limited to around 500hp. Pre-series of the sedan shall start in March 2002, the first production cars to roll off the line in July 2002.


MAIN | 3D GRAPHICS | AUTOS | ABOUT ME | CS: EXPOSED